Customize | Develop | Implement
We are leading Zoho Platform Solutions Provider that specializes in delivering successful projects for Small, Medium and Large Scale Enterprises that will allow to scale and grow their businesses. No matter where you are in your journey from startup to enterprise, we can help
Fully skilled and equipped team is here with the ZOHO ONE platform. FAIRCHANCE facilitates its customers to consult free and find an optimized design for your business with all the required customization. For the need of backend organization, 50 plus products are here with all of their automation.
ZOHO will prove the best solution to fulfill your need properly. A wide range of ZOHO products, each of which can be customized to meet your specific needs, are here to boost your business. Our Professional consultants are available here to guide and serve you to choose the best option. You will enjoy examining the extraordinary features of ZOHO. It will give another boost of your business and expectations as well.
We get the work done on time, agreeing to the most elevated quality benchmarks and inside your budget. We put extraordinary accentuation on collaboration and consistent communication.
With our multidisciplinary group, we continuously have imaginative arrangements for your trade torments and needs. Our inventive approach combines imagination; frameworks and trade intuition to construct arrangements that fathom your trade complex issues and take your trade to the following level.
Collectively, our group has over 5 a long time of encounters in Data Innovation, specialized and trade consultancy. Our track record incorporates large-scale ventures in different trade divisions and businesses.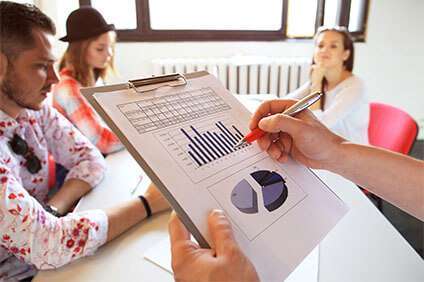 FAIRCHANCE FOR CRM endeavors to construct believe with its clients. We accept building believe isn't as it were by getting authorized by a well-known firm like BBB, but moreover by centering on setting up a long-term relationship and organization with our clients and clients.
What Makes Us So Special?
"Zoho Advanced Partner, Zoho Certified Solution Provider"
Looking for Zoho Partner help? You've come to the right Place!
→

How may we help you?