Working on an IT extend with any modern client accomplices is continuously fulfilling, because it is as it were the beginning of a long-term relationship.Our method is different from others.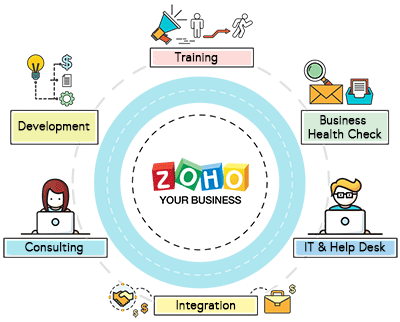 FAIRCHANCE FOR CRM METHODOLOGY
Working in association on an IT venture with a unused client is continuously fulfilling, because it is the starting of a long-term relationship.
Fairchance For CRM we have a number of rules to guarantee a effective and fulfilling organization with our clients.
Our mission for our working connections is exceptionally clear. We see our affiliations with innovation suppliers as the merchant relationship and our clients as our accomplices. Rather than offering you items, we dissect your commerce prerequisites and advise you on the foremost appropriate cloud portfolio for your needs, with exceptionally reasonable & competitive counseling expenses.
To put it essentially: we offer you the foremost trusted autonomous valuation of available cloud arrangements in arrange to discover the most excellent fit for your commerce. We don't restrain your options to as it were our sellers or our item portfolio. When counseling we work towards the finest interests of you the client, our accomplice, not our items. We are going indeed tell you forthright in case our items are not the most excellent fit for you. Why? Straightforward. We need to be your IT benefit accomplice, not fair your merchant.
On the off chance that our item skill and offerings are a great fit for your trade needs, as it were at that point will we help you with the execution and customisation of our items. In the event that it's not, we will proceed to work as a group overseeing IT ventures as required.
So, why hold up? Contact us presently to discover out more approximately our special cloud based commerce demonstrate. A chat with us is completely commitment free.
On the off chance that you're still uncertain, connect our bi-weekly bulletin to get counsel and experiences on other ways of running your IT and get a feel for in the event that we'd be the proper fit to accomplice with you.
WHY CHOOSE FAIRCHANCE FOR CRM ?
Fairchance For CRM handles the different Zoho projects in all over the world. As the authorized partner of Zoho we implement dedicated Zoho applications including Zoho CRM, Project, Campaigns, Books etc, and create the effective tools needed for you to develop your business in a professional way. We are bound to give high standards and quality service at a competitive price.
We know our client's needs and serve all those who want to work with us. We are able to mix and match miscellaneous channels and perfectly match them to the demands of the client with experience and support. We analyze each project precisely, then we make our suggestions, and advise the customer create a accurate solution.
With so many new products and options to choose from having some guidance and support is essential. This is why Fairchance For CRM provides comprehensive training of the product by using available resources, materials and tools before handing it over to you to better understand the product and promotes your business.