Besides this, you can make your forms interact with a host of applications including Zoho CRM, Zoho SalesIQ, Zoho Desk and more. These integrations help you solve complex workflows with ease
STEP UP YOUR ONLINE DATA COLLECTION GAME WITH ZOHO FORMS APP.
Zoho Forms is an easy and flexible tool which will allow you to create forms using a drag-and-drop functionality, namely to move and transform fields easily in order to personalize your documentation. At the same time, Zoho Forms is mobile-friendly, which indicates that you will be able to create, share, and access content wherever you are. This is beneficial for global companies that have teams assigned in different locations. As a collateral consequence, the firm will also be able to save costly communication funds, as all employees will be able to work together and to share forms instantly.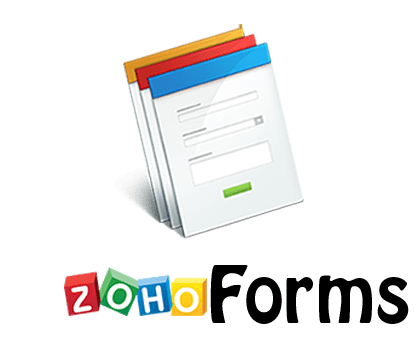 WHY SHOULD YOU CHOOSE ZOHO FORMS?
Drag & Drop Elements
Responsive Forms
Team decisions
Record Summaries
Approvals
Sharing
Email Campaigns
Offline sharing with QR codes
Sheets
Analytics
Customization
Integrations
→

How may we help you?