FAIRCHANCE FOR CRM provides
round-the-clock services and maintenance to keep your business on the growing and developing track to generate the revenue within the budget
→

How may we help you?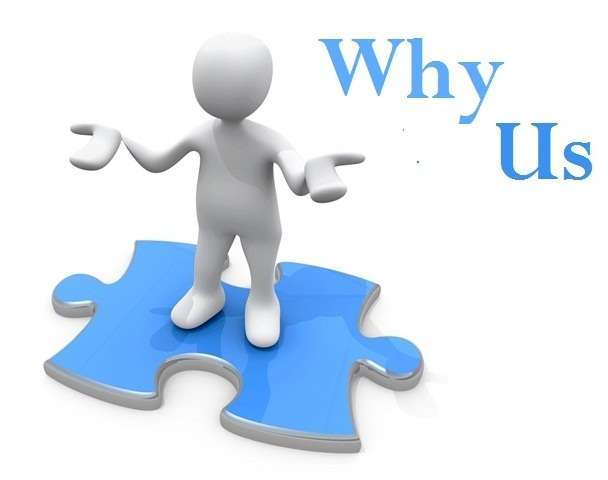 WHY CHOOSE FAIRCHANCE FOR CRM ?
                        Professionalism
FAIR CHANCE FOR CRM is a hub of experts that handles the different ZOHO projects. We are the aadvanced partner of ZOHO and delivered the ZOHO products world widely. Number of ZOHO applications like CRM, Project, Campaign, Books, Analytics, Creator, Inventory etc are here to facilitate you. Our expert consultants suggest you the best product, our developer team customize them and handle you to automate your business requirements. Our standard and services discriminate us from others.
Consultancy
Our experienced team is here to know the needs and requirements of our customers. Then our consultant suggests and designs an accurate product according to your needs and demands. Fairchance experts keenly analyze each project to make it automated and fully mapped to the customer's requirements. Fairchance ensure that our products are user-friendly and beneficial for your business. Additionally, to ensure the customer satisfaction we provide excellent after-sales support.
Training
With our extensive training and assistance, you can feel confident to use your product to improve your business operations. Our team is always available to respond to any inquiries or concerns that may arise and to provide recommendations on how to optimize your software usage. FAIRCHANCE FOR CRM offers ongoing support to ensure that you are maximizing the product's potential.
What Makes Us So Special?
As technology advances so does the business development and management methods are also developed and innovate. we offer all the programs with modern innovation and technology that coordinate and track properly with the customer's requirement. Clients choose a software company based on various factors, such as the quality of their products, reputation, customer service, and pricing. They also consider the company's expertise in their industry and its ability to deliver customized solutions that meet their specific needs. Additionally, clients may look for a company that offers ongoing support and maintenance to ensure the software runs smoothly over time. 
In addition to being certified, we hold the Advanced ZOHO Partner title. Our staff has extensive experience in developing and implementing tailoring ZOHO systems for companies of varying sizes and scopes. We are dedicated to providing great service and support to our customers in order to assist them in getting the most out of the ZOHO product range and achieving their business goals.
As a Certified Zoho CRM Consultants we are industry experts who have demonstrated a high level of expertise. We have expert team to work on the Zoho CRM platform thoroughly with all of automation and innovation. Businesses who are trying to improve their CRM operations can benefit from their in-depth understanding of the features and functionalities of the software, which enables them to offer expert advice in this area. In addition to this, we are able to provide individualized solutions that are adapted to match the particular requirements of each customer, so ensuring the highest possible levels of efficiency and production.
Our experienced team is highly trained in the provision of individualized solutions that are tailored to fit the specific requirements of each individual customer. Thousand plus products were delivered successfully with satisfied customer's feedback. We are dedicated to provide unparalleled service and support to all of our customers so that they may achieve their goals with Zoho software. We have more than 500 customers located all over the world and seven years of expertise working with all the Zoho products.
For the purpose of assisting businesses in improving their customer relationship management, the FAIRCHANCE FOR CRM platform offered solutions that were both individualized and efficient in terms of cost. enterprises are able to obtain significant insights into the behavior and preferences of their customers using the platform's powerful analytics capabilities, which in turn enables the enterprises to modify their marketing tactics in accordance with those preferences. Businesses have the ability to improve customer happiness and loyalty while simultaneously optimizing their use of resources to achieve optimum efficiency when they implement FAIRCHANCE FOR CRM.
One of the most successful software companies catering to the needs of small and medium-sized enterprises is Zoho. More than 45 of the company's products are geared toward assisting with the management of the many facets of project management. The well-known Zoho Office suite is one of these, as are other products such as the expenditure management system, social network, and customer relationship management (CRM) tool.
FAIRCHANCE FOR CRM AT A GLANCE
YEAR IT & WEB DEVELOPMENT
HIGH SKILLS SOFTWARE ENGINEER & CONSULTANT