Catch leads, support and qualify them, and pass the best ones on to your business groups.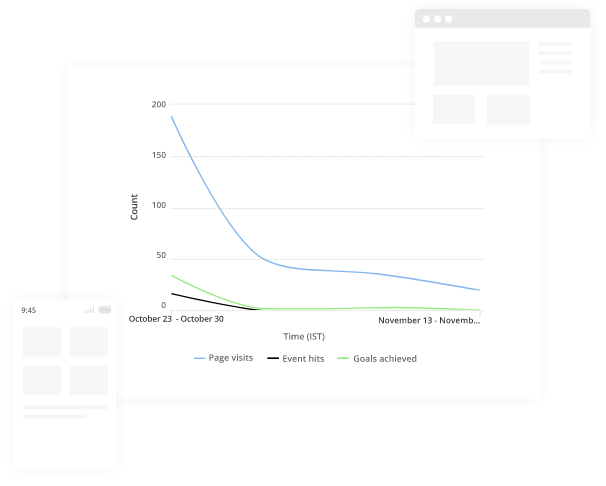 See each action of your group of spectators—regardless of whether on your website or your web application—and offer a customized experience that surpasses your clients' desires.
MARKETING PLANNER WITH ROI
Examine the adequacy of your crusades over all channels, so you can settle on better promoting choices. This complete 10,000 foot view gives you a chance to look at your arranging stage, your ROI, and everything in the middle.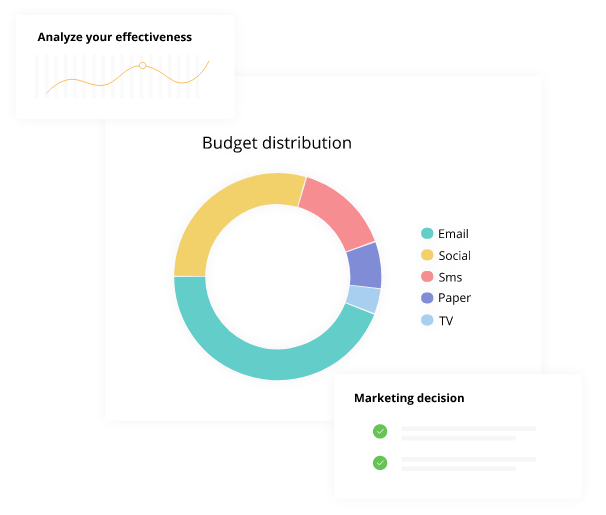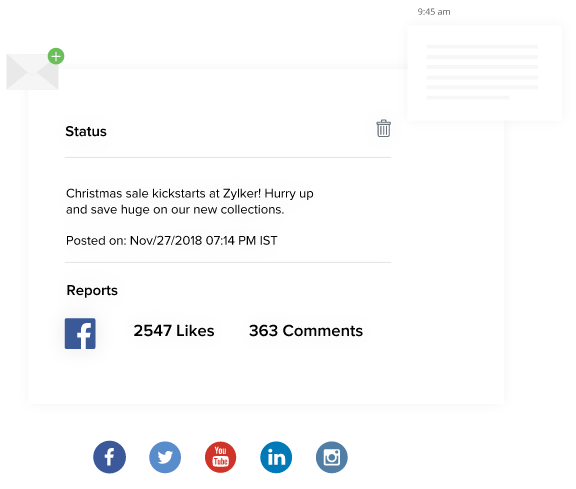 Email, online networking, or SMS—run customized crusades on the medium that works best with your crowd. We assist you with propping the discussion up regardless of whether they switch between channels.
Email, online networking, or SMS—run customized crusades on the medium that works best with your crowd. We assist you with propping the discussion up regardless of whether they switch between channels.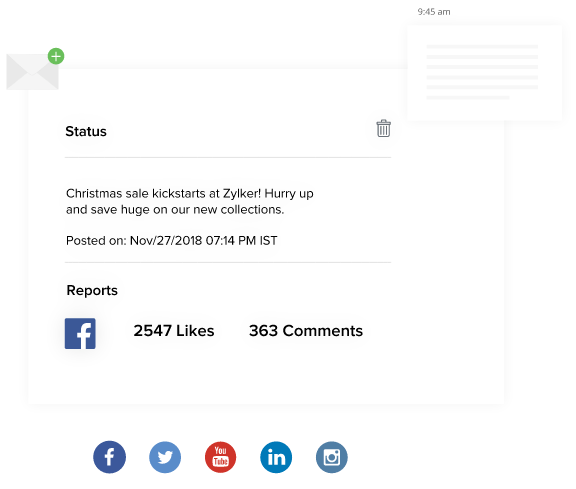 We offer Data Migration services from Other Systems to Zoho for our clients and ensure its completion with 100% accuracy which reduce their manual work and give them go ahead signal with newly adopted Zoho Apps. Timely data migration is the primary objective of our company.
Our Objective is to help your management team drive growth by aligning your Zoho system Applications with your strategy and business processes. Our business and technology consultants strive to help small business owners and management choose and implement the best technology solution addresses their business needs and fits their business size and investments.
We're at the cutting edge in customizing the Zoho CRM for your business to accomplish higher ROI and achieve business goals. Our highly qualified Domain Experts empower you to optimize your Zoho CRM Account, proudly offer custom app development through Zoho Creator as per your existing business processes in an efficient and professional manner.
We offer Integration of 3rd Party most popular business apps with Zoho Applications. Regardless of whether your business is running non-Zoho applications and projects, the specialists at Fairchance for CRM can provide the tools to report and optimize your access to your data. if there's anything that's missing in your existing data environment our Technical Experts will find the solution.
As an authorized Zoho partner, we offer Zoho One implementation solution for your business to enhance your business performance, amplify productivity, get proven profits over your investment. Our Zoho developers offer best-in-class Zoho One implementation services to make your business more efficient and result-driven. By implementing Zoho for your business J-Curve is 100% guaranteed.
We provide online training for Zoho products delivered by expert trainers. We help businesses close more deals by simplifying their processes from day one. We aim to provide your salespeople with skills and techniques to engage with prospects across channels, and close deals the smarter way. We also provide training for Administrator to run Zoho apps efficiently.
WHY CHOOSE FAIRCHANCE FOR CRM ?
Fairchance For CRM handles the different Zoho projects in all over the world. As the authorized partner of Zoho we implement dedicated Zoho applications including Zoho CRM, Project, Campaigns, Books etc, and create the effective tools needed for you to develop your business in a professional way. We are bound to give high standards and quality service at a competitive price.
We know our client's needs and serve all those who want to work with us. We are able to mix and match miscellaneous channels and perfectly match them to the demands of the client with experience and support. We analyze each project precisely, then we make our suggestions, and advise the customer create a accurate solution.
With so many new products and options to choose from having some guidance and support is essential. This is why Fairchance For CRM provides comprehensive training of the product by using available resources, materials and tools before handing it over to you to better understand the product and promotes your business.
WHY SHOULD YOU CHOOSE ZOHO MARKETING HUB?
All-in-one marketing automation
Manage multiple channels activities
Convert Activities to Customers
Multichannel marketing
Single place influence
Complete Lead Management
Web behavior marketing