We have standard and customizable training sessions to suit your requirements. The training sessions can be held at your site or online, as per your preferences.
→

How may we help you?
We offer a range of custom training options for all levels of Zoho experience, from complete beginner to seasoned user. We offer a range of training lengths, from half day, full day and multi-day sessions to regular ongoing support sessions over several weeks or even months. In any case, everyday, your gathering will be the ones using the CRM. In case we build you a Zoho plan, we won't reasonable set you up and take off you to make sense of things independent from anyone else. Our experts will set up your gathering in how to actuate the best from your Zoho CRM. We'll make without question you totally get it how to use the features we've made arrangements for you to encourage most prominent occurs for your exchange.
WHY CHOOSE FAIRCHANCE FOR CRM ?
FAIR CHANCE FOR CRM is a hub of experts that handles the different ZOHO projects. We are the aadvanced partner of ZOHO and delivered the ZOHO products world widely. Number of ZOHO applications like CRM, Project, Campaign, Books, Analytics, Creator, Inventory etc are here to facilitate you. Our expert consultants suggest you the best product, our developer team customize them and handle you to automate your business requirements. Our standard and services discriminate us from others.
Our experienced team is here to know the needs and requirements of our valuable customers. Then our consultant suggests and designs an accurate product according to your needs and demands. FAIRCHANCE's experts keenly analyse each project to make it automated and fully mapped to the customer's requirements.  FAIRCHANCE FOR CRM ensure that our products are user-friendly and beneficial for your business. Additionally, to ensure the customer's satisfaction we provide excellent after-sales support.
With our extensive training and assistance, you can feel confident to use your product to improve your business operations. Our team is always available to respond to any inquiries or concerns that may arise and to provide recommendations on how to optimize your software usage. FAIRCHANCE FOR CRM offers ongoing support to ensure that you are maximizing the product's potential.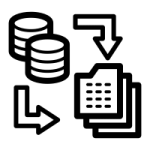 Zoho 3rd party Integrations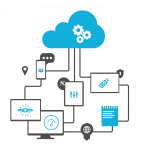 fairchance is a Zoho Implementation Partner and has actualized Zoho CRM for different organizations over the globe. With the assistance of key Zoho usage designs the whole offers of your business can be adjusted. There are a great deal of changes that a business encounters with the usage of CRM. Our Zoho Implementation Consultants are knowledgeable about conveying CRM answers for various organizations. They examine your authoritative structure and offer Zoho CRM usage as needs be. This aides in adjusting the business forms and tending to the bottlenecks. Zoho CRM expanding the profitability and improving the offers of the business. We provide Zoho CRM implementation at a fraction of cost. Being one of the most effective CRM tools, Zoho can streamline all the sales, marketing, support and other functions efficiently.