EFFORTLESS EXPENSE REPORTING, GUARANTEED.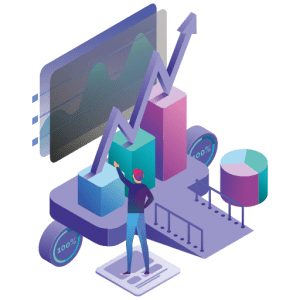 Zoho Expense is online expense reporting software, tailor-made for businesses worldwide to automate expense report creation, streamline approvals and make swift reimbursements. Zoho Expense automatically captures credit card transactions, and converts into expenses. It can records expenses, and submit complete reports on smartphones as it does on traditional devices.
Zoho Expense eliminates all confusion related to allowed expenditures and spending limits, and makes sure your company's expense policies are compliant and consequently enforced. Its interface is functional and hassle-free and offers several streamlined ways to enter or monitor information. Receipts, for instance, can be dragged-and-dropped on the main screen, sent to email recipients on unique IDs, and synchronized with their personal and corporate credit cards. Automated updates are also available.
Zoho Expense is also fully integrated with Zoho Books and Zoho CRM, which means you can use all three packages with the same account, and let data flow smoothly from one system to the other.
OUR ZOHO PLATFORM SERVICES
WHY CHOOSE FAIRCHANCE FOR CRM ?
Fairchance For CRM handles the different Zoho projects in all over the world. As the authorized partner of Zoho we implement dedicated Zoho applications including Zoho CRM, Project, Campaigns, Books etc, and create the effective tools needed for you to develop your business in a professional way. We are bound to give high standards and quality service at a competitive price.
We know our client's needs and serve all those who want to work with us. We are able to mix and match miscellaneous channels and perfectly match them to the demands of the client with experience and support. We analyze each project precisely, then we make our suggestions, and advise the customer create a accurate solution.
With so many new products and options to choose from having some guidance and support is essential. This is why Fairchance For CRM provides comprehensive training of the product by using available resources, materials and tools before handing it over to you to better understand the product and promotes your business.
WHY SHOULD YOU CHOOSE ZOHO EXPENSE?
Automate expense recording
Expense on the go
Simplify approvals
Auto Scan receipts
iOS, Android and Windows apps
Multi stage workflow
Integration with Zoho CRM
Expense Analytics
Automate expense recording
Expense on the go
Simplify approvals
Auto Scan receipts
iOS, Android and Windows apps
Multi stage workflow
Integration with Zoho CRM
Expense Analytics