Zoho CRM software helps businesses of all sizes close more deals the smarter way.
ENGAGE, PRODUCE, AND GROW WITH ZOHO CRM
Zoho CRM is a strategy for managing an organization's relationships and interactions with potential customers. It helps to stay connected to the customers, streamline processes, and improve profitability.
Zoho CRM platform lets you manage and consolidate all streams of information across different channels of an organization without losing track, and gives sales, service, marketing, and beyond an integrated view.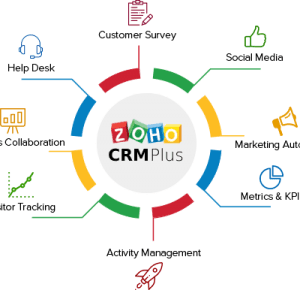 WHY SHOULD YOU CHOOSE ZOHO CRM?
Faster deployment
Generate leads
Qualify andnurture them
Automatic software updates
Identifying the best leads and nurturing them
Increase collaboration
Reliable reporting
Deliverexcellent postsales support
→

How may we help you?